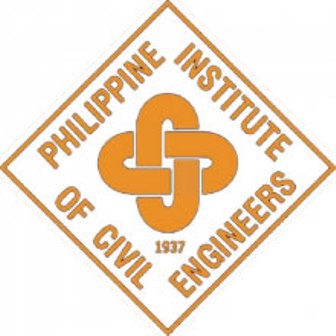 Guidelines on SPLBE for CIVIL ENGINEERING


3. List of final requirements.
Photocopy of Transcript of Records (TOR) with scanned picture and remarks "For Board Examination Purpose Only"
Photocopy of Certificate of Live Birth issued by the National Statistics Office (NSO) in security paper / NSO Birth Certificate
Four (4) pieces of Passport-size (1 ½ x 1 ½) colored pictures with complete full name tag.
NSO Marriage Contract (Female Married Applicant)
Any valid IDENTIFICATION CARD (SSS/Driver's License/Voter's ID)
Note: Dead line for last submission will be announced later.

4. Once the Applicants for SPLBE had confirmed their application and downpayment has been made, he/she must agree to the terms of payment therein.
5. The Test Center will be outside the Kingdom of Bahrain. To save your time in preparation for the Licensure Board Examination, you are kindly requested to inform in advance and get approval from your respective Employer prior to or during the submission of your application.
6. In case the Employer refuses, reluctant or doesn't give his/her consent to the Examinee, PICE-Bahrain Chapter will help you to issue a certificate or an endorsement letter to prove that you are one(1) of the candidates to take up the 2014 Civil Engineering Licensure Board Examination. However, it shall be given upon your written request from to PICE- Bahrain.
7. Please be advised to prepare expenditures allowance since the examination testing center will be designated outside the Kingdom of Bahrain.


Sample Details of expenditures:
Visa Processing
Valid Passport
Note: Minimum of 6 months is required before the expiration date of the passport.
Duration of Stay 6.00 Days (minimum)
Air Ticket
Accommodation
Transportation Allowance g.) Food Allowance
Examination PRC Charges BD. 10.000 (Fees will be collected thru PRC Personnel during Examination Day at the actual testing center)
Plus Personal Allowance
Note: All of the above mentioned expenses are excluded in the SPLBE Review Package.

8. All fees are non- refundable.
9. During the Review Sessions, please observe Professional Code of Ethics. Avoid being noisy at the Review Center and its premises.
10. Transportation shall be arranged by the SPLBE Reviewee.
11. SPLBE Reviewee can bring their individual snacks during the course review.
12. SPLBE Reviewee must be prompt during the review.
13. The Reviewee / Examinee is requested to submit his/her work schedule, mobile and telephone nos., e-mail address, face book account and recent home address for our record and reference.
14. Any suggestions and comments are most welcome for better improvement of the program but shall be addressed directly to PICE-Bahrain. This will be observed with confidentiality.
15. All above mentioned guidelines are subject to change with a proper notice to all the applicants. These guidelines are subject for annual renewal.
16. PICE-Bahrain Chapter limits its responsibility to helping the SPLBE Reviewee/Examinee until the Examination Day. The Organization (PICE-Bahrain) will not be legally liable for any matters arising from any personal problems, faults, accident, and damages along the entire Course of the Review for Civil Engineering SPLBE 2014.